Staffing


HR Consulting

Payroll and Benefits

Industry and domain specific service

Organization design & Workforce planning

Total rewards and Compensation Planning

Permanent as well as temp staffing services

Benchmarking and Payrange Design

Blockchain and social profiling

Short / Long term Incentive Design

Role and skill based search

Head hunting & leadership hiring
GForce journey started during peak of pandemic way back in 2020 when the entire world was reeling under the threat of covid19. Global economy was shattered, millions lost their job, livelyhood and dear ones. In such a volatile situation, GForce focused only to help job seekers to meet their best job opportunity. At the same time helping clients to find the best talent as per their needs.GForce is a registered entity in India and USA.
Who We Are?
The team at GForce committed to make a difference to our valued customers by delivering meaningful business outcome.
We are a league of Industry veterans with deep knowledge of new generation business.

Our clear mission and culture are focused with just one goal, "Client First".

We blend new ideas with innovation to help client succeed in the changing business environment.

Delivered services to industry leading positive outcome, despite disruptive forces.

Having thorough understanding of people and cultural dynamics.
Acquiring top talent through block chain, social profile, remote online assessment etc.

Payroll administration through cutting edge technology for accuracy, fast processing and automation.

Deep knowledge of statutory compliance that helps to overcome challenges.
Hours of Consulting projects delivered
Hard working professionals
% Joined in less than 2 weeks
Browse Job
Top Categories
Testimonials
Testimonials
Our Leadership Team
Our Leadership Team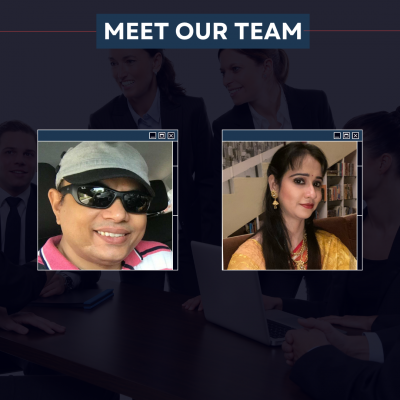 F.A.Q
Frequently Asked Questions
Company - What are the T & C to start the work on our recruitment profile?
Call +91 98302 29680 for more details.
Company - Do you take any charges from candidate?
No, we don't charge anything from candidates and nor work with companies that charge candidates after joining. So this is our clear policy to that neither we charge and nor the companies we work with can charge the candidates.
What is Preferred Industry, Preferred Location & Job Type? Please find the below deta
Please find the below details Preferred Industry - The industry you would like to apply like - IT, Manufacturing, Banking etc. Preferred Location - Rajkot, Ahmedabad, Pune, Banglore Job Type - Full Time / Part Time
Our Offices
GForce Consulting Solutions OPC Private Limited
410 Hossainpur, Madurdaha Main Road, Kolkata – 700107
Email Us
contactus@gforces.in
Our Offices
GForce Consulting Solutions LLC
30 N Gould St R, Sheridan, WY 82801, US
Email Us
contactus@gforcesolutions.org